Mary Dee is a fun-loving professional who has been inspiring smiles, laughs and tears for over a decade. Her work as a Professional Speaker, Consultant and Entertainer have put her in front of the camera, media and audiences all over the globe. She's delightful to work with, has a wide range of skills and talents that you can count on, and she's been known to try anything once (twice if chocolate is involved). Bring your projects to life and a breath of fresh air to your show with her amazing smile and personality!


Film/Television:

Backlash Supporting (Oshi) Tritan-Northstar Ent.

Terror in the Darkness Starring (Stacy) First Choice Entertainment

Regret, Regrets Supporting Taylor Hayden

With One Hand Out the Window Supporting Spark Movies

A Million Choices Made Daily Supporting John Hansen

Lia Scott Price Documentary Supporting Dave Neilson

Zombie Campout Supporting Late Talk Productions

Trance Rock Supporting VH1 Pilot


Industrial:


Monthly Update Video Series Host Ariix

In the Making of Puritii video Participant Ariix

m2 Wealth Conference Video Testimonial Wealth Masters International

m3 Private Wealth Group Video Testimonial Wealth Masters International

Bryant Gumball Special B-roll Wealth Masters International

Associate Training Video Trainer Capital One

Capital One Live Audience Corporate presentations Capital One

Electric Marketing Group Live Show Trainer/Host Electric Marketing Group


Voice Over:

Sizzle Call Primary Wealth Masters International

Marketing CD Primary Debt Solutions International

Educational Course Primary Arcadia Resource Group

Educational Course Primary Dynamic Solutions International

Educational Course Primary North American Educational Services

Training Tape Voice of customer Capital One

Testimonial Voice of customer Institute of Global Prosperity


Theater:


What the Heck Was She Thinking? Jenna The Complex

Readers Theater Lead: Mary CFBC

Lambs & Wolves Lead: Lamb#3 CFBC

Doctor! Doctor! Lead: Doctor BCH

The Game Show Contestant #2 BCH


Modeling/Print:

Zaftique Print Modeling

Neiman Marcus David Yurman jewelry promo

Capital One Thai Princess & Announcer for multi cultural day


Production Credits:

Contract Killers Executive Producer Tritan North-Star Entertainment

Backlash Co-Executive Producer Tritan North-Star Entertainment


Vocals:

The Door Special Music "There Are Some Things"

The Door Special Music "Thank You"

McDaniel Wedding "Because You Loved Me"

BCH Talent Show "The Sinners Rap"

BCH Graduation "Friends"


Talents/Skills:

Public Speaking- Professional, motivational or educational on stage and on camera. Teleprompter and ear prompter experience.

Vocals- R&B, contemporary, alternative, country.

Multiple Sports- Volleyball, Basketball, Soccer, Softball, Floor Hockey, Roller Skating, Roller Blading, Cycling, Swimming, Tennis, Badminton, Racquetball, Golf, Fishing, Snow Skiing, Weight Lifting, Aerial arts, some martial arts, I also will participate in any type of extreme sport like sky diving or bungee jumping.


Training:

AFT Theater Group The Complex, Hollywood, CA

NYC Visions Acting and Modeling Seminar

Drama Workshop with Randall Kirby

Modeling Workshop with Martin Snaric & Katherine Schuller

Drama Workshop Texas Wesleyan University

Music Classes taught by Sheri Strong

Elroy Roberts Productions Modeling and Acting School


Published Literary Works:

"The Drift" published 2002 in "The Eternal Sea"

"Thanks Mom" published 2003 in "Theater of the Mind"




Powered by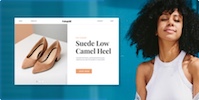 Create your own unique website with customizable templates.